Deputy Mayor of Montego Bay, Councillor Leroy Williams has given full endorsement to the Ministry of Health's Compassionate Care Programme which was launched in the city on Thursday February 21, 2019.
 
Speaking at the launching ceremony held at the Type Five Health Centre on Payne Street in Montego Bay, Councillor Williams described the Compassionate Care Programme as an initiative which is geared towards bolstering health care services to improve service delivery to citizens.
 
"I give the assurance that the St. James Municipal Corporation stands with the Ministry of Health as a solid partner in this effort. This is a holistic medical approach is geared towards training and enhancing customer care service to deliver better quality customer care experiences to patients," stated Councillor Leroy Williams.
 
He added that "Jamaica's primary healthcare system is an extremely important element in delivering first world healthcare to our citizens. As such, the St James Municipal Corporation encourages any effort to enhance the healthcare service being delivered to the citizenry of St James".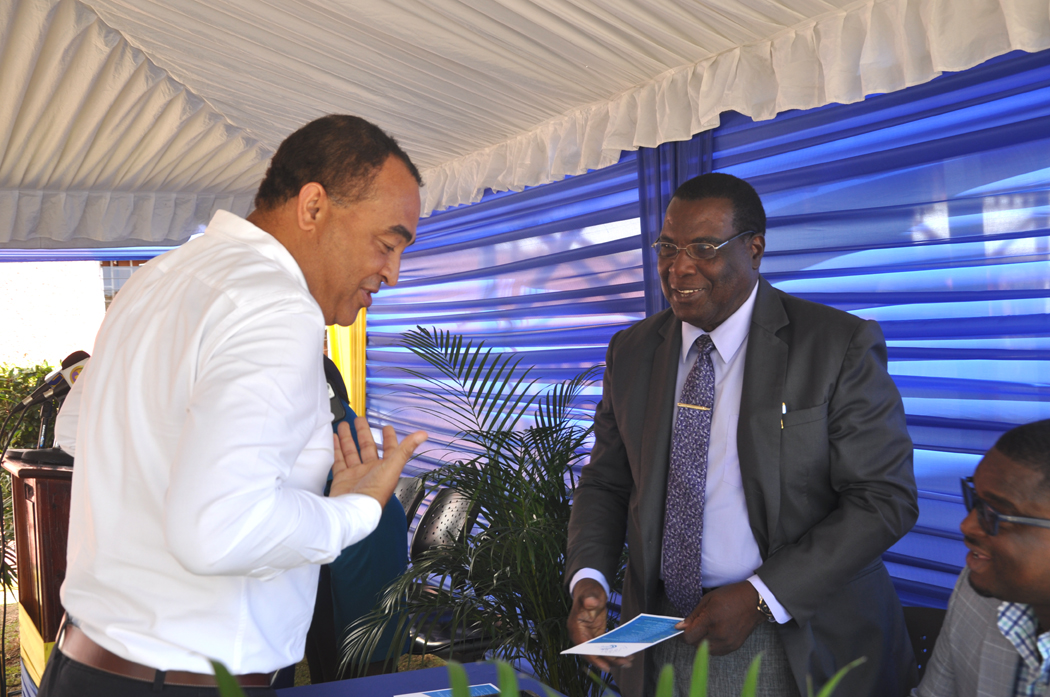 Deputy Mayor of Montego Bay, Councillor Leeroy Williams (centre) exchanges pleasantries with Health Minister, Dr. Chris Tufton (left) and Member of Parliament for St. James Central Heroy Clarke at a ceremony to launch the Ministry's Compassionate Care Programme at the Type 5 Health Centre in Montego Bay.
In lauding the visionary effort of the Ministry of Health, the Deputy Mayor is also challenging the citizenry and healthcare administrators to take care of the facilities and equipment which will also add value to patients' experience under the Compassionate Care Programme.
 
"To whom much is given, much is expected. You need to own and protect this programme and the facilities which will be associated with it. I urge you all to become the watchmen and watch women for this programme which could be described as what the doctor ordered for our beautiful city of Montego Bay" said Councillor Williams who further implored the citizens to take full responsibility of their own health while delivering compassion and care to fellow citizens.